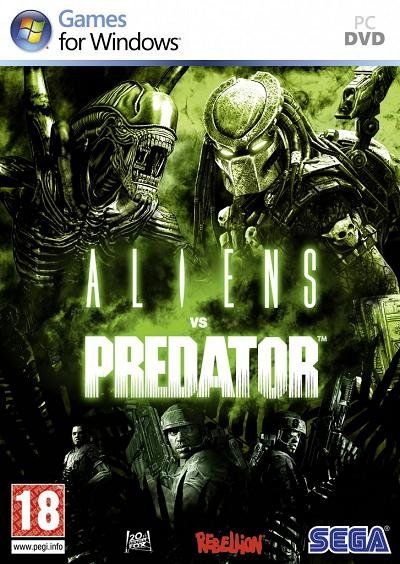 Aliens vs. Predator (4xDVD5) (2010/Multi6)
PC | MULTI6 | Developer: Rebellio | Publisher: SEGA Europe | 2010 | 15.97 GB
Genre: Action (Shooter) / 3D / 1st Person
The new thriller from renowned developer - the company Rebellion, in 1999 issued the famous game in which people, Aliens and Predators first came together in an uncompromising battle.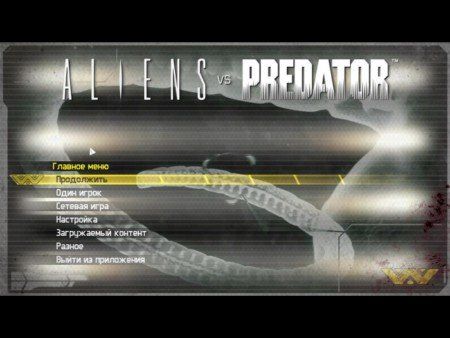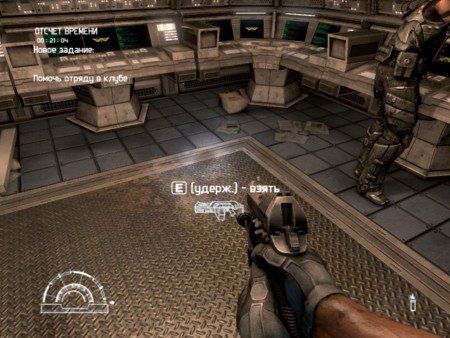 The battle goes on - different forms of life come together again, in an irreconcilable struggle. In Aliens vs Predator players wait three exciting story campaign, as well as an unforgettable multiplayer battles, in which each race will be able to take advantage of its unique tactics.
Insidious fate has brought people, aliens and predators on the planet BG-386, where the colonists discovered a mysterious ancient pyramid, belonging race of ruthless hunters. The legitimate owners of the construction was sent to the BG-386 unit, which must at all costs prevent people open a sealed tomb. Players will find themselves in the midst of a violent struggle, where some are trying to survive, others try to save the universe, and others just hunt!
Features:
- Man. In the role of the American paratrooper you will descend into the darkness of a deadly world where every step may be the last. Survival in an unequal battle, you will an impressive arsenal, consisting of the most lethal weapons and explosives.
- Predator your enemies - a trophy that you want to capture in a fair fight. At your disposal - a great opportunity for concealment and surprise attack. If the opponent wants to shoot, you will be able to give him a rebuff by high-tech weapons.
- Stranger. Your jaw terrible trap, and claws sharper than a blade. You - the most lethal creation of the universe. You - Stranger, and all the rest - only food and cocoons for posterity. Hide in the darkness, unnoticed glide across the ceiling and walls, tear, bite and burn with acid. You - death itself!
- Three story campaign in the game Aliens vs Predator. Representatives of each of the three species - its history, its own truth and own goal. Take a look at a conflict with the three different points of view.
- Unique multiplayer battles in the game Alien vs. Predator. In multiplayer mode to fight converge quite unlike each other beings. Choose your way to survival!
System requirements:
- Operating system: Windows ® XP / Windows Vista
- Processor: Intel Core 2 Duo 2.8 GHz or AMD Athlon X2 Dual-Core 5200 +
- RAM: 2 GB (Windows XP) / 2GB (Windows Vista)
- Video card: NVIDIA GeForce 8800 / ATI Radeon HD2900 PRO c 512 MB of memory
- Sound Card: Sound device compatible with DirectX ® 9.0
- Free hard disk space: 15.5 GB
Features of edition:
1. License broken into 4xDVD5
2. Installation time 10-15 minutes
3. Added Full Crack
4. Added AvP_Update_2in1_Final_Fixed.exe by cdman and AVP_Steam_Update_3_Fixed.exe by cdman
Known issues:
- A way to install the game should not contain Cyrillic characters
- Before starting the game must be enabled English keyboard layout
Installation:
1. Install the game
2. Install crack Aliens vs Predator RUS professional (on a disk folder 4 AvP RUS & Update)
3. Set AvP_Update_2in1_Final_Fixed.exe by cdman (on a disk folder 4 AvP RUS & Update)
4. Set AVP_Steam_Update_3_Fixed.exe by cdman (on a disk folder 4 AvP RUS & Update)
5. Copy the contents of the folder Razor1911 (on a disk image 4) to set up the game
6. Play!